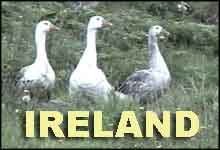 Ireland
travel video Introduction:  Summary of visit to Galway, Kilarney, Connemara and Dingle, driving the country roads and visiting some of the most beautiful villages.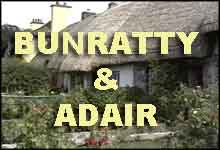 Bunratty, Adair, Ennis
, Ireland: County Claire, Bunratty Folk Park, a re-creation of 19th century life; Bunratty Castle, to the top for a view;  Adair thatched  roofs; Ennis.
Connemara and Kilarney,
Ireland:  "A bit of Paradise," Connemara's Kylemore Abbey; and Kilarney, famous for the Ring of Kerry and string of lakes.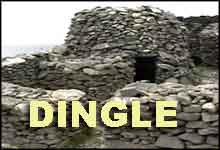 Dingle,
Ireland: remote and peaceful on the western edge of Europe.  The tiny village of Cloghane is bed and breakfast base as we tour and learn the history of Dingle. travel video
Kinsale, Cork and Cahir,
Ireland: Kinsale is a small, seaside town in the south of Ireland. Nearby Cork is a major city, then to Cahir's medieval castle; dance performance. travel video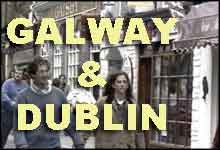 Galway and Dublin,
Ireland: Galway is a major town on the west coast of Ireland with lovely historic center, wild street musicians and traditional pub music.  Quick look at Dublin.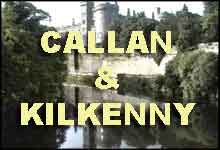 Callan and Kilkenny
, Ireland: The towns of Callan and Kilkenny, visiting the most-popular medieval  castle in Ireland; drive through Kilkenny to a lovely bed and breakfast.
Rock of Cashel
, Ireland: an abandoned ruins that has been an important site from the 4th century.  Cormac's Chapel is 800 years old with many gothic arches.