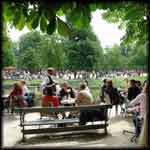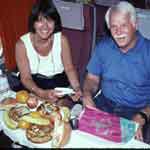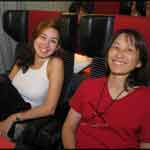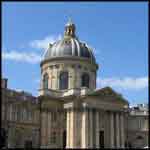 About Tourvideos.com
These free travel video programs provide detailed information about the world's most fascinating places to help you prepare for future trips and also re-live journeys you have already taken. The videos are educational and entertaining, filling you in on the history and modern life while suggesting how to best see these amazing places.  These videos are practical guides that will help you select the best destinations – or maybe you just want to browse and take a quick video vacation to escape your daily grind. Our selection of sights and informative descriptions place a special emphasis on history, art, architecture, design, culture and modern life, with walking tours that explain where to go. Click to watch a discussion about travel and learn more about our videos. Read the newspaper story about us, and the magazine article.
We also have a companion web site -- toursbytrain -- that has a listing and description of all our trips for the coming year. We organize several customized tours each year to Europe and other places, usually travelling by train and staying in excellent centrally-located hotels, with plenty of walkng tours, history, culture, local cuisine and free time.
Tourvideos.com is so easy to navigate, you can click your way through Europe, North and South America and elsewhere with the push of a button and be off and running in a flash. The video quality is excellent, thanks to YouTube's high-definition and high-quality playback modes. You could also navigate by looking at our sitemap, which has an outline of all our website pages.
OK, so you've just arrived in a big European city with only a few days to see the sights, excited by the challenge and ready for action — but where to begin?  And then what ?  In Paris, should you head straight to the top of the Eiffel Tower?  Do you jump into a gondola upon arrival in Venice?  Find a beer hall in Munich?  (No, no and maybe.)  Once you have seen the major landmarks, how do you cover the rest of the city?
The answers are in these videos, which are practical travel guides that help you discover the best each destination has to offer without wasting precious time or energy.  Packed with information that explains the sights, tourvideos.com offers a unique combination of walking routes and selective tips on choice hotels, restaurants, shopping areas and public transit as well as suggestions for leisurely breaks in cafes, parks and peaceful neighborhoods.
European cities are perfect for strolling, with compact urban centers that have developed over the centuries into rewarding neighborhoods filled with fascinating history and vibrant, modern life.  These historic centers are excellent places to find authentic travel experiences, rubbing elbows with the past and present.  Each city included has immensely rich neighborhoods one can best enjoy on foot, if you know where to go. 
For example, one could spend a first morning in Stockholm walking through the quaint, pedestrian lanes of Gamla Stan, the old part of town that hasn't changed much in the last four hundred years.  We point out the lively shopping street, then lead on into narrow, cobblestone lanes where you quickly leave the crowds and experience peaceful neighborhoods that don't see many tourists.  Later, we guide you through modern Stockholm and suggest museums, palaces, restaurants, shops, boat rides and tram tours — covering the whole city in three days with enough free time to satisfy personal interests.
The walks lead along busy streets, quiet lanes and through the ever-expanding zones for pedestrians where automobiles are prohibited. 
Even a sprawling, traffic-choked center like Athens has a pedestrian zone that has grown well beyond the main shopping route in Plaka to which most visitors limit themselves.  We bring you into the side lanes and then through the ancient agora, where Socrates, Plato and Aristotle once philosophized.  The new metro and enlarged pedestrian zone have radically transformed this city into one of the world's great capitals.
In addition to the extensive coverage of Europe's most important places you will also find many videos about America, Canada, South America, Asia and the Pacific, with the same helpful and entertaining content.  It is all free.  We are not selling anything.  There is no "catch."  Just relax and enjoy the ride.
Dennis Callan
Our videos are all produced by Dennis Callan, who does the photography, editing, narrating and video production.   Born to travel, Dennis has been on the road for much of his life and is now sharing his adventures on television, in print, on the web and on tour.  Dennis has been leading tours to Europe and elsewhere for 22 years, and shoots the video while on the go, catching the highlights people love to see, along with unusual, obscure out-of-the-way places. All this time spent traveling with groups has provided valuable insights into what people actually enjoy doing and what they could skip in their visits.  His vast experiences have come together in this new series of videos about the world's greatest places. The videos are photographed, edited, and narrated by Dennis. We always choose legal music to accompany the visuals and narrations to make the videos more enjoyable for you.
Dennis credits his ability to record and describe the world, and his energy to produce so many movies, to his varied background that has toughened him up and taught him many lessons. He has learned about the world through his travels and with his many work experiences:
Selling candy door to door (age 12); Selling raffle tickets door to door; Selling Christmas trees door to door; Mowing lawns; Shoveling snow; gas station attendant, Long Island; McDonald's counter boy; Candy factory worker; Sunday newspaper home delivery; Carnival merry-go-round operator; La Guardia Airport landscaper; Port of NY Authority office clerk; Brown Univ cafeteria busboy; gas station attendant, Providence; Hospital landscaper; Newspaper delivery to news racks; Lifeguard; Jones Beach maintenance; Southampton College security guard; Bartender at the bar Vanilla Fudge burned down; Cocoa Beach pool hall clerk; Hilton Hawaiian Village busboy; Outrigger Hotel parking attendant; Bookstore salesclerk; American Airlines airport ticket agent; Sunbums reporter; Ka Leo reporter; DOE substitute teacher; Pacific Laundry truck driver; Lanikai house gardener; Secret shopper at bars; Kahala house gardener; Kahala groundskeeper; UH anthropology teaching assistant; Honors Notes writer; UH summer archeology supervisor; Bishop Museum archeologist; Commercial photographer; Oceanic Cable public relations and production; Hawaii State Senate legislative researcher; Life of the Land community organizer; KIS Photo equipment sales; Oceanic Cable outside sales; [previous were prior to 1989]; after 1989: Travel agent – tour conductor; Star Bulletin freelance travel writer; Book author; Travel filmmaker.